Stay with us.
When you want a genuine experience, come and stay with us
Hotel Rialto is a heritage boutique hotel with an Italian flair, located in the heart of Victoria.
Surrounded by eclectic local shops, Canada's oldest Chinatown, and endless bars and restaurants, we're ready to be a home base for your exploring. The Palms Inspired Kitchen and Cocktails—one of the top restaurant and lounges in the city—is just through the lobby and ready to surprise and entertain your palate. Next door at Vintage Spirits, insightful staff are eager to help you choose an excellent bottle of wine. We're ready to be hosts to all your island adventures. Cin Cin!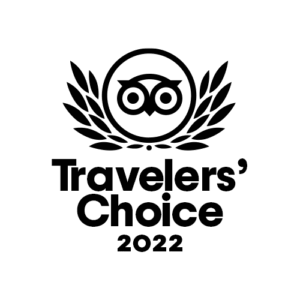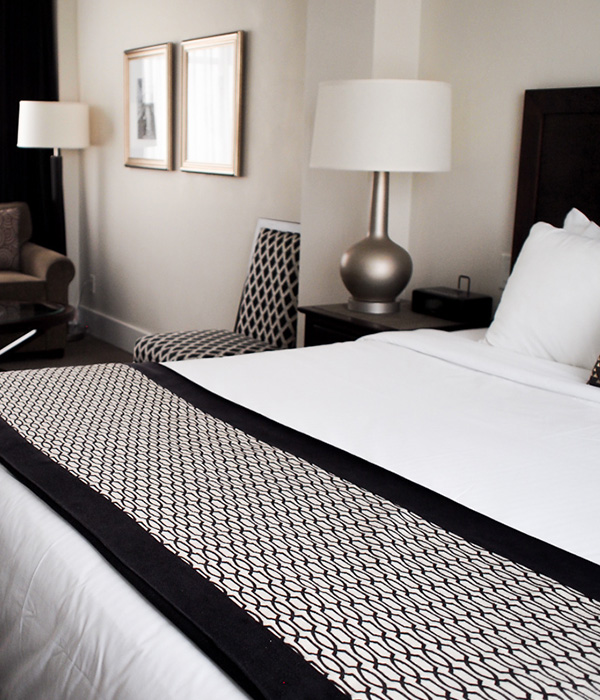 Stay
Rooms at the Rialto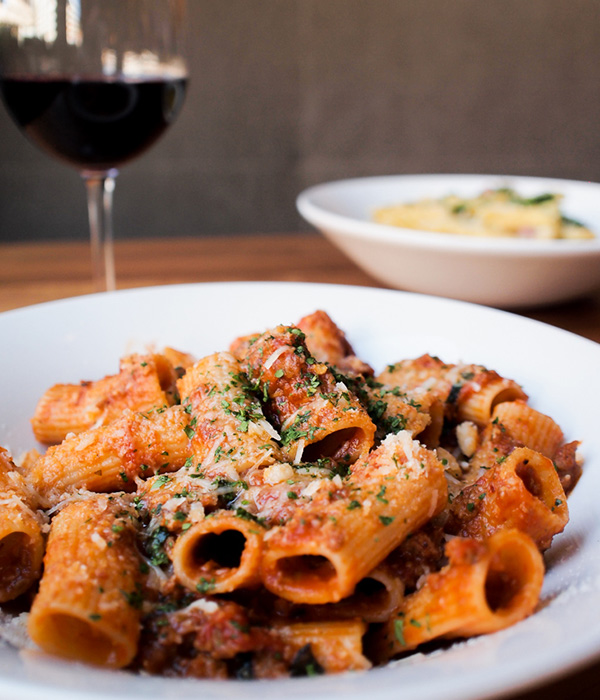 Dine
The Palms Inspired Kitchen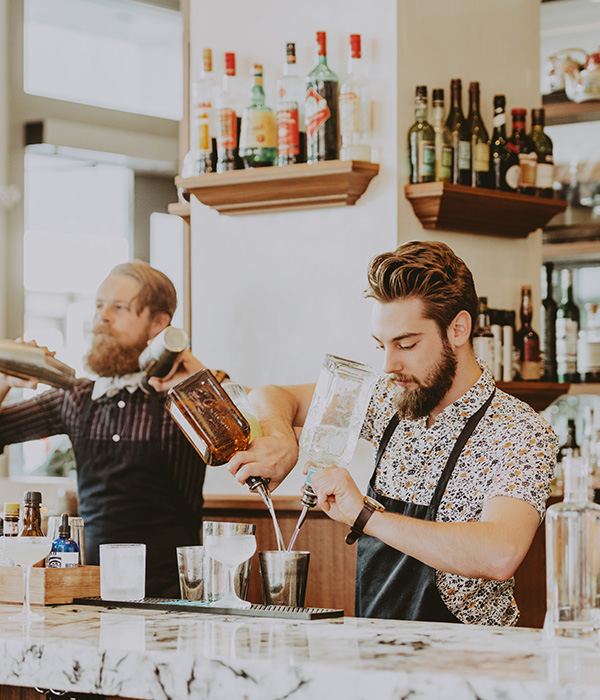 Drink
The Palms Inspired Cocktails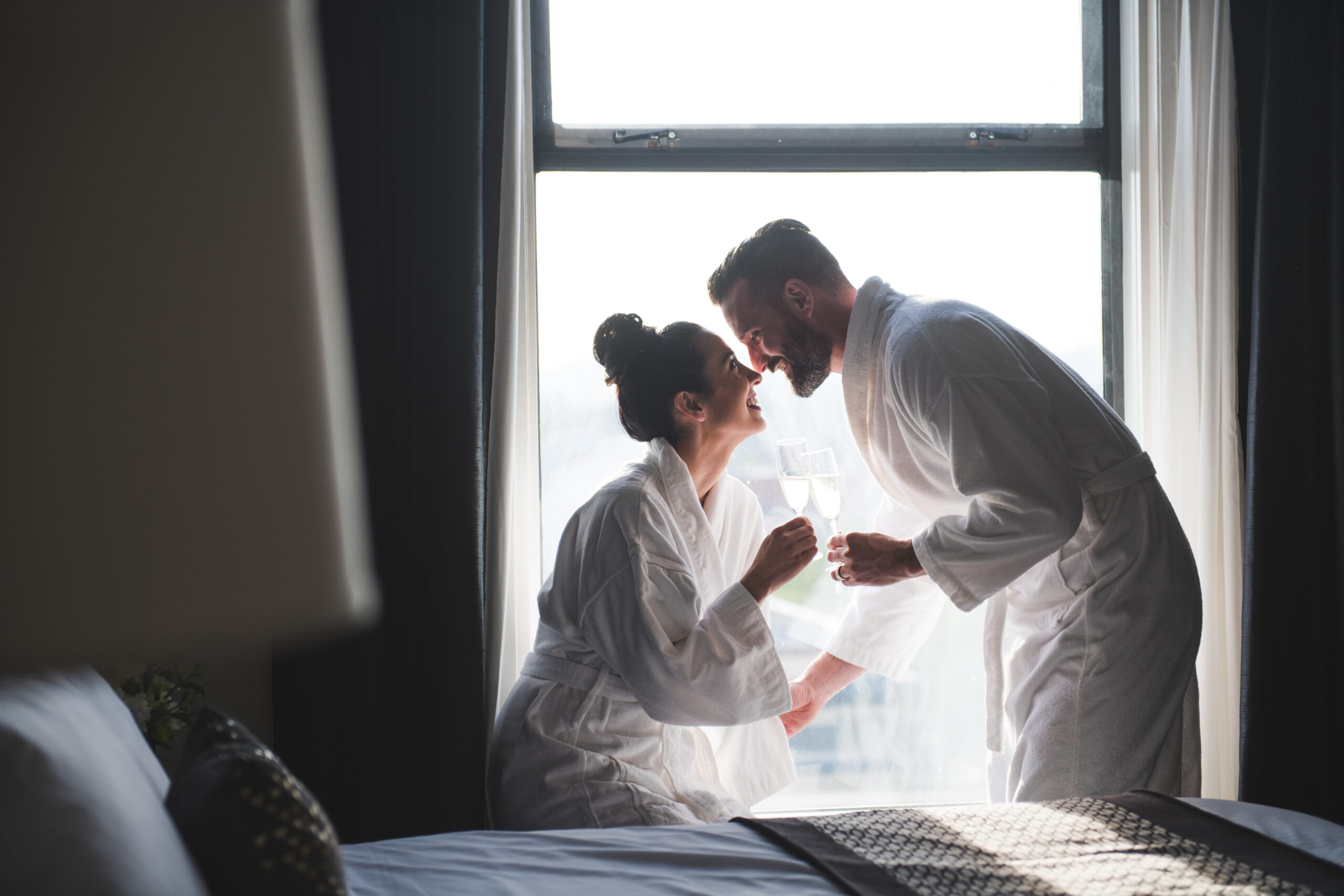 Advance Purchase Discount
Lock in your advance reservation and save. Full payment due at time of reservation, cannot be changed and is fully non refundable.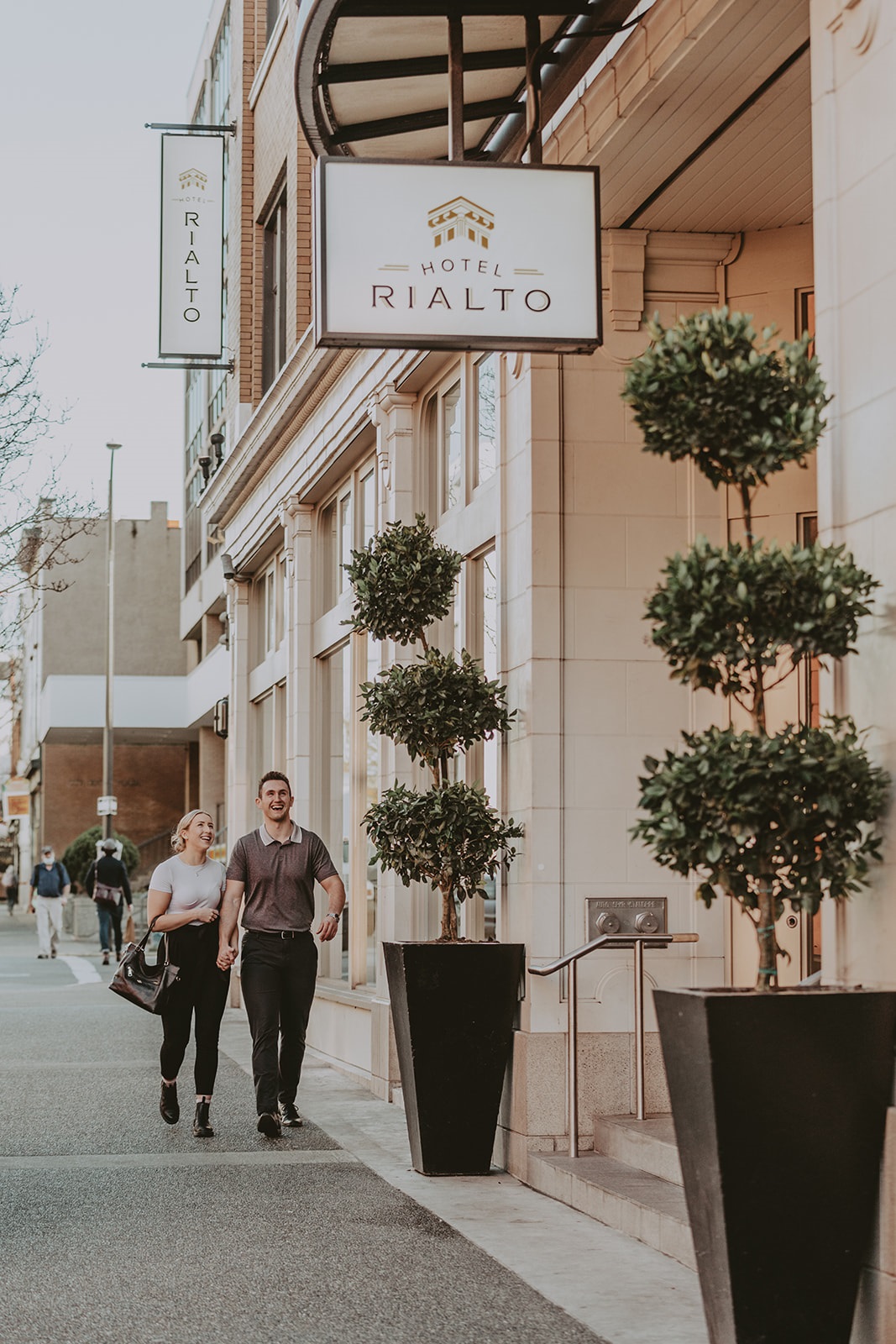 BC Residents Offer
Save 12% off our Best Available Rate. Proof of BC residency required at check-in.
"Great Hotel in Downtown Victoria"

This hotel worked perfectly for us and I would stay there again without hesitation. The room was clean, well designed and had large windows with a lovely view of the city. We were pleasantly surprised at the high quality of the food. Location is perfect for exploring Victoria with most things of interest a 10-minute walk or less. I typically don't comment on staff but I will say the front desk and restaurant staff we encountered were exceptionally polite and helpful.

"Amazing boutique hotel in a city"

We choose this hotel for its location in Victoria. We were not disappointed! It was close to everything and easy to find. But most of all it was an absolute jewel. A cutting edge boutique hotel in a superb location. But most of all the evening meal choice was superb, we tried the sharing plates - yes all of them and could not have eaten another thing. The second night we tried two pasta dishes after a starter of anchovies on toast which were served in a truly unique fashion. The cocktails before dinner were frothy and exciting and the vibrancy of the cocktail bar was great. An experience not to be missed.

"The most caring staff"

The staff at Rialto go out of their way and beyond the call of duty to accommodate you. And they do it genuinely and make you feel amongst a family. The hotel is cosy, stylish and clean and next to everything.

"Gorgeous rooms & wonderful staff!"

Absolutely loved it when we stayed 2 years ago, and was equally as perfect this year! The staff at the front are always so friendly, the rooms are wonderful, the bathrooms are extravagant, and it's always the most comfortable bed of our entire 3 week trip! It's also in the absolute perfect spot downtown to easily walk to all the spots we want to visit and all the restaurants we love to go to! I can't recommend this place highly enough!

"Superb"

From location , welcoming staff and lovely rooms, every aspect was fabulous. Friendly, informative check in by Mabel.The lounge was a true hotspot on a weekend evening. Veneto restaurant had inspiring cuisine, served by great wait staff. This will become our favourite Victoria hotel.